Video Length: 13:20
What is Facebook Jail?
Facebook Jail is when users are blocked or banned (by Facebook) from posting or engaging on the site for a determined length of time due to terms-of-service abuses or spammy conduct. For multiple offenses and in the most harsh cases, a user's personal profile page, company page or Facebook account may be cancelled entirely.
How to Get Out of Facebook Jail?
If you have been blocked permanently and the only option is to open a new account. Yes, you have to use entirely new personal identity information if your entire account has been deleted.
You can use the same name when creating a new account, but avoid using the same email, address, and phone number as used in the previous blocked Facebook Account. There is very strong chance you will immediately ban the new account as well. And you will end up in Facebook Jail again. So stay away from  ANY of the previous information other than your name.
If you are being blocked from liking or commenting or even posting on Facebook – welcome to Facebook jail. The good news is you have an established release date, so all you need to do to get out of Facebook jail is be patient and let time pass.
Tips to Prevent Being Kicked Off of Facebook
Getting banned on Facebook or landing in Facebook jail is not something you want to experience. Especially if you are running a business and use Facebook to communicate with prospects, customers, patients, and clients. BEST is to avoid getting banned, penalized or booted from FB altogether. Here are 7 things to keep in mind to keep you out 0f trouble.
Create and Share Original Content
One of the easiest ways to land in Facebook jail is to submitting 'company' or 'affiliate program' provided content which has been recently posted by dozens, hundreds, even thousands of other users … and ANY link from that site has now been permanently banished. Or you may find yourself experiencing a temporary ban because you've shared graphics and pictures taken from Google's search results which, again, may already be banned.
Post only original pictures.
MASK affiliate links using affiliate link tracking/masking software.
Avoid all MASS MARKETING routines.
Tag Friends Only When Appropriate
Tagging people who are not directly mentioned in an update or who do not appear in a photo is a quick way to find yourself in Facebook jail because the practice is regarded as SPAM and it is not appreciated by most people in the community.
It's common sense, really, because nobody likes to be tagged in a photo that they have nothing to do with.
Understand How Facebook Operates
Read their published Terms & Condition and Community Guidelines if you intend to use Facebook extensively. Most is based on common sense, copyrights and social courtesies. When it to creating accounts, there is ONE primary thing to keep in mind:
Create ONE personal account. From this one personal account, a user an create an unlimited number additional business, product and community pages.
Don't use the name of a business for a personal account. Personal profile pages are meant to be like a biography. A short story in the life of a real person and businesses are not persons. Instead, create your actual personal profile and from there simply create a page for your product, service, company, project, passion or income opportunity.
If you want more information on this, please review the Facebook terms and policies for both personal biographies and business pages.
Don't Act Like a Spammer
Because people find spamming annoying and Facebook makes it very easy for users to report spam, all of these behaviors can threaten your Facebook account. If you send friend requests to people who do not know you … Most of them say "no"… which is easily determined by Facebook and, potentially, you'll be temporarily banned as SPAMMER.
Facebook spamming involves contacting people with unwanted content or requests. This includes sending bulk messages, excessively posting images or links to people's timelines and community pages, sending friend requests to people you don't know personally and inappropriately tagging people in the content you publish in an attempt to engage their audience.
Slow Down, Don't Act Like a Spam-Bot
To avoid sending to Facebook Jail, it is a good idea to control the speed at which you like and comment on things. Like too many people too fast and Facebook can mistake the behavior for being a spam-bot and block you.
Post a Maximum of 6-8 Times Per Day
Many Facebook Community Business managers strongly recommend a maximum of 5-6 daily posts or updates per day on your personal profile. For company pages, posting only 2-3 time per week is most recommended. Saturating your followers' timelines with perpetual promo posts which provide little … if any … real entertainment, news or informative value – is a direct invite to getting marked as a SPAMMER.
Provide Real Contact Information
Only spammers or people with something to hide provide false, misleading or missing information about who they are, what they do and how they can be contacted. To avoid Facebook jail, publish real contact information.
Want to avoid being blocked by Facebook and sent to Facebook Jail?
Be nice.
Be real.
Be honest.
Don't pester people.
Don't leverage people's connections.
Don't spam.
Provide value and honestly contribute to the community and you'll be just fine.
How to Stay Out of Facebook Jail Video
Jesse Jameson: 00:03 I am someone that's been doing ads for quite some time on Facebook. I've been marketing online for quite some time and there's a lot of people that are trusted with their ad dollars for a good reason. I'm just showing you a snapshot here of a single ad account that does over 5,000 a day and they've been doing this consistently for the past year or more, which is just under $3,000,000 a year and that's just one particular client.
01:13 There were plenty of people who have not really understood the rules of engagement for Facebook and have upset the balance upset facebook, and as a result, Facebook won't even hesitate even fixing the gray area. It will shut your ad account down and there are people on this call who I know at their ad account shut down. I can say I've never had a client who's had their account on my watch. Get shut down and there's a reason for it. I'm going to teach you those things briefly. We're going to start with staying out of facebook jail. Now, the first thing that you must know about being in compliance with Facebook is why Facebook is around. Facebook is a half a trillion dollar company now, OK? They have nearly 2,000,000,000 people, which is just shy of a third of the planet's population on Facebook at least once a month. Continue…

PROFIT FAST WITH FB ADS!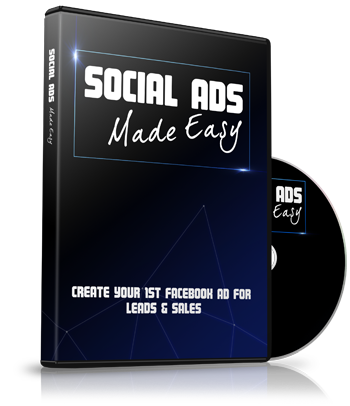 Simple 3-Step Formula to Create Your 1st FB Engagement Ad - Get Red-Hot Targeted Prospects INSTANTLY for YOUR Business!
FACEBOOK ADVERTISING SECRETS!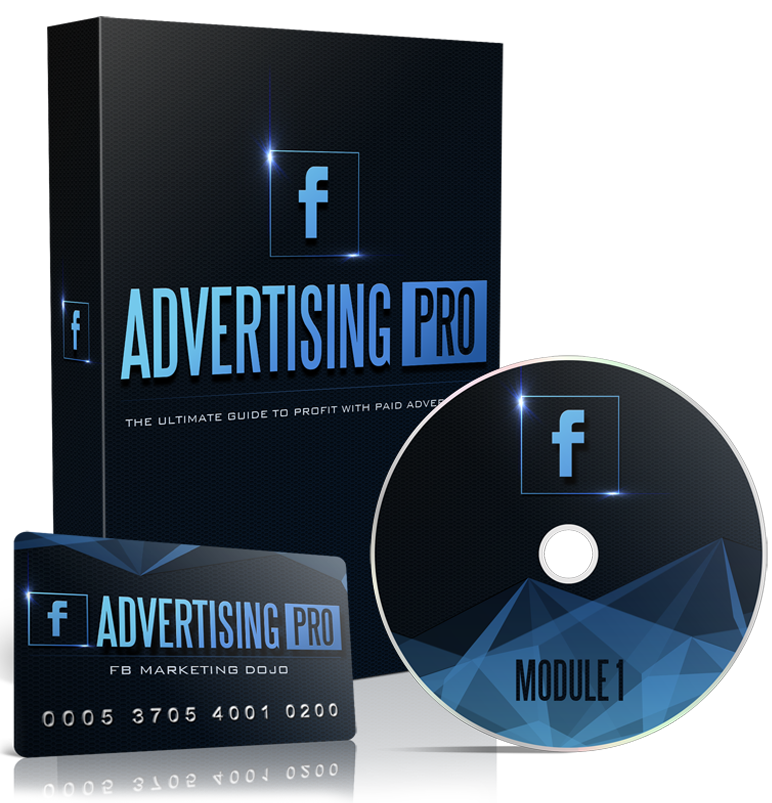 The Ultimate Guide to Get Dirt-Cheap, Laser-Targeted Leads on FaceBook for ANY Business in 24 Hours or Less
GET FACEBOOK MOBILE LEADS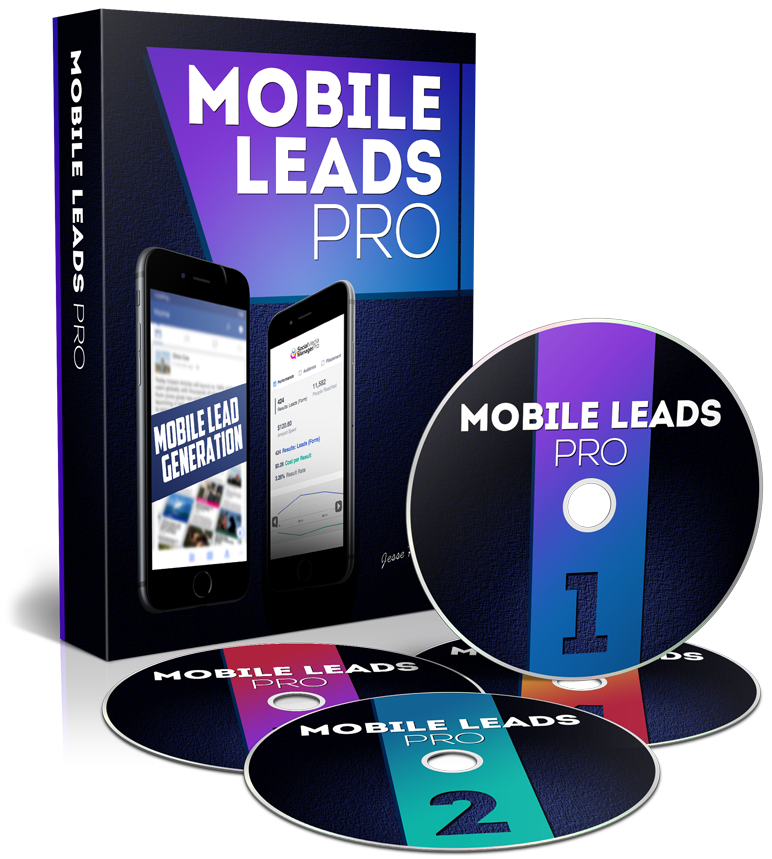 GOT LEADS? Proven Formula to Grow YOUR Business FAST with Low Cost Leads Using FaceBook MOBILE Lead Generation Ads